Life during a Pandemic
We want to thank all of the nurses, doctors, healthcare workers, public health experts, and scientists for rising to the occasion in these extraordinary times. There are no words to adequately express our gratitude. May you stay well, and may we reach a better healthcare system on the other side of this crisis.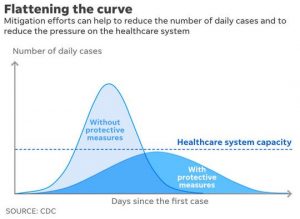 Maine AllCare's long-term goal is an improved health care system for all Maine people. We are living in unprecedented times. It is important that we follow protocols put in place, not only to protect ourselves but to protect those on the front lines. Healthcare providers across the globe are someone's wife, husband, daughter, son, niece, nephew, friend, neighbor. They need us more than ever to take the precautions necessary to flatten the curve and not overwhelm our facilities. What exactly does flattening the curve mean?
---
Healthcare providers & the CDC encourage you to stay home.



Simple acts such as hand-washing, physical distancing (formerly referred to as 'social distancing') and self-quarantining will help reduce both the number of daily cases and pressure on the healthcare system. Practicing physical-distancing is critical right now. What is physical distancing?
Physical distancing is a public health practice that aims to prevent sick people from coming in close contact with healthy people in order to reduce opportunities for disease transmission. It can include large-scale measures like canceling group events or closing public spaces, as well as individual decisions such as avoiding crowds.
With COVID-19, the goal of physical distancing right now is to slow down the outbreak in order to reduce the chance of infection among high-risk populations and to reduce the burden on health care systems and workers. Experts describe this as "flattening the curve," which generally refers to the potential success of taking measures such as self-isolation and physical distancing, to prevent surges in illness that could overwhelm health care systems.
---
Maine Voices
We have seen an influx in Op-ed's in regards to the pandemic and the need for Universal Healthcare.
In a letter to the Portland Press Herald posted on March 20th, psychiatric nurse practitioner, Leslie Gatcombe-Hynes states, "Many people do not seek care as they lack health insurance and/or a primary care provider.' It's time for universal care." .
"If anything good comes from this situation, it will be to show where our current system is failing the American people and how other countries have a system in place that can address a pandemic."
In another letter to the Ellsworth American, David Jolly of Penobscot, states "The outbreaks of coronavirus in our country are laying bare the inequities and dangers inherent in our systems of health care and employment."
Read more letters to the editor and op-ed's on our website.
Have you written, or would you like to write, a letter to the editor about health care?
If you write, please send us a link.
If you want help putting a letter together contact Dan Bryant at bryantdc57@gmail.com.
---
How can I help during these unprecedented times?
Donate supplies or equipment including masks. As this crisis grows, we know Maine is experiencing a shortage of supplies and we need to make sure those on the front lines have the equipment they need to protect themselves and take care of our community. Many facilities are seeking help. If you have the ability to donate supplies or funds here are just some of the sites you can visit to do so.
If you would like to make and donate home-made masks, click here for instructions.
These masks are suitable for you and your friends and family to wear in public. The CDC has now recommended that people wear masks in public places, to help to reduce the rate of community transmission.  However, they provide a fraction of the protection provided by surgical masks or N95 masks.  Please save the N95 masks for healthcare workers and first responders.
Please also note: Governor Mills deeply appreciates Maine people who have volunteered to make masks, however the Maine CDC is not recommending that health care providers use donated homemade masks at this time. However, there are other agencies that would welcome homemade masks for their caregivers and staff. Please contact Julie Pease at jkpeasemd@gmail.com for suggestions, if you are unable to find an agency to accept your masks.
---
Where should you get up-to-date COVID-19 Information?
The CDC and the Maine CDC have been working tirelessly to keep people up to date and informed. If you have any questions such as what you should do if you fear you may have caught the virus or if your area has put in newer restrictions we encourage you to visit their webpages. They will have the most up to date information and procedures you should follow.
If you are in need of other information such as you are having trouble getting food or supplies in your community or know of someone who is having trouble and you have a Facebook account, we encourage you to join a new group that has formed recently called "Maine Coronavirus Community Assitance" This just goes to show that when Mainers are in need, we unite and help each other out.
Maine Coronavirus Community Assistance
If you do not have a Facebook account another group you can reach out to is called Mainers together. A website where people can go to give, ask questions, seek help, offer help.
---
And always remember to wash your hands.
We are all in this together and we hope you and your family stay safe during these times.

---
Thank You for Your Support!
Maine AllCare promotes the establishment of publicly funded healthcare coverage for all Maine residents. This system must be efficient, financially sound, politically sustainable and must provide benefits fairly distributed to all. Maine AllCare advocates that healthcare, a basic necessity, be treated as a public good, since it is fundamental to our well-being as individuals and as a democratic nation.
Please consider making a tax-deductible contribution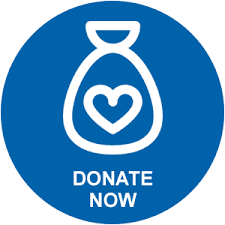 You can also mail your contribution to: Maine AllCare, P.O. Box 5015, Portland, ME 04101.
Maine AllCare is a chapter of PNHP, Physicians for a National Health Program.
Your donation is tax-deductible under Section 501(c)3 of the IRS code, to the full extent allowed by law.  
---
Thank you & Stay Safe,
Maine AllCare News