Physicians for a National Health Program
Physicians for a National Health Program (PNHP) advocates for universal, comprehensive single-payer national health insurance. Maine AllCare operates as a state chapter of PNHP.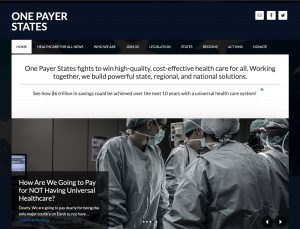 One Payer States (OPS) works for state, regional, and national solutions for providing universal, publicly funded healthcare. Maine AllCare is a member of One Payer States.
The Kaiser Family Foundation and Kaiser Health News
These two sites, established through the Kaiser Family Foundation provided fact based policy analysis and poling (at the Kaiser Family Foundation) and Kaiser Health News carries reliable news on multiple health policy and health news topics. KHN (Kaiser Health News) is an editorially independent program of  KFF (Kaiser Family Foundation). All editorial decisions are made by KHN's editors. Neither KHN nor KFF is affiliated with the health insurance company Kaiser Permanente.
The Commonwealth Fund, established in 1919, is a source for policy, data and commentary that relates to all aspects of American Health Care.  It is famous for its comparison of the U.S. Health Care system to others in the world's wealthiest nations.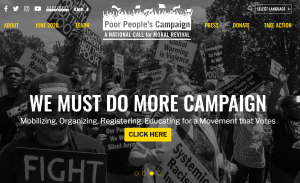 The Poor Peoples Campaign, and their  MORAL POLICY AGENDA TO HEAL AMERICA: The Poor People's Jubilee Platform,  including Part IV; "Secure the Blessings of Liberty: The Right to Health and A Healthy Environment".
HEALTHCARE-NOW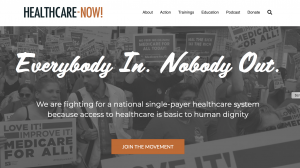 A national organization to support medicare-for-all, with a podcast, aptly entitled,  "Medicare for all"!