Henk Goorhuis, MD, FACEP, Board Chair

Auburn, ME
BS and MD, Loma Linda University, Loma Linda, California;
Residency in Emergency Medicine, Loma Linda University Medical Center
Emergency Medicine Physician for 25+ years. Emergency department director in New York for two years and served on a Brunswick, Maine, hospital board for five years. Moved to Maine 23 years ago, has worked at several urban and rural hospitals in Maine. Treasurer for a clean elections candidate in Auburn in 2012, 2014, and 2016.
Joined the Maine AllCare Board in 2015. Board chair 2016-present. Member of Legislative and Policy Committee, speakers bureau. Multiple presentations to professional groups, with a focus on healthcare financing and reform.
"I believe that Maine and the United States have many demographic concerns that need to be addressed. One answer to our long-term fiscal and income disparity issues is a single-payer healthcare payment system. Only when our healthcare payment system is reformed can we as a state, or a nation, address our long-term healthcare needs."
---
Beth Franklin, Vice-Chair
Cumberland, ME
BS in Social & Rehabilitative Services, University of Southern Mississippi;
MBA, University of Texas.
Capitol Hill staffer for a Mississippi congressman. Worked in regulatory affairs for AT&T in Northern Virginia and transitioned to a sales position upon relocating to Maine. Her corporate career provided the security of healthcare benefits for her family. Now a licensed realtor after accepting an early retirement offer from AT&T, like others who are self-employed, Beth continues to struggle with the exorbitant cost of accessing healthcare.
Joined the Maine AllCare Board in 2012. Vice-Chair and Executive Committee 2017-present. Chair of Development Committee 2016-present. Has organized or assisted with over twenty house parties and other events across Maine to identify and maintain contact with the volunteers needed for the success of Maine AllCare's mission.
"Our dysfunctional healthcare system touches people of every age, income level, gender, and race. I believe that as people learn more about the benefits of a Medicare-like system for everyone, the support for change will be overwhelming."
---
Tom Sterne, MD, Secretary
Bridgton, ME
BA, Harvard College; MSc, London School of Economics; MD, Harvard Medical School; Residency in Internal Medicine, Mass. General Hospital.
A three-year Maine resident, Tom worked as a primary care physician, teacher, and administrator in the Boston area for years, and was the Medical Director of two community health centers, with appointments at Mass. General Hospital and Harvard Medical School. With a background in health economics and administration, he has been a longtime member of Physicians for a National Health Program.
His interests include medical (and general) education, healthcare financing and the care of minority and immigrant/refugee populations. He is fluent in Spanish and has lived and worked in the Guatemalan highlands. Tom is married and lives with his wife Tereta and their dog Duke in an 1860s home in Bridgton.
Tom joined the Maine AllCare Board in 2018.
---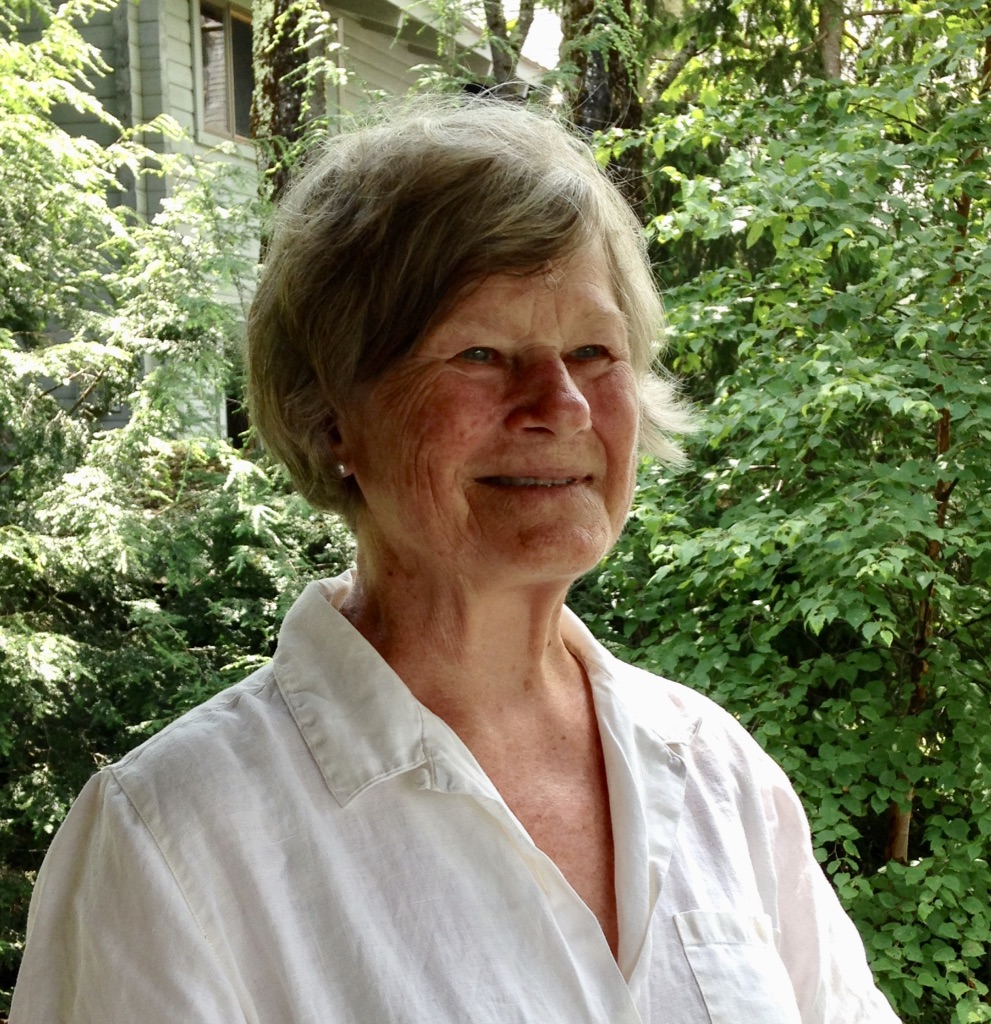 Lynn Cheney, Treasurer
Blue Hill, ME
Lynn is a former business owner and corporate executive. Since her retirement she has served as treasurer and board member of the Blue Hill Public Library. She became a Certified ACA Navigator in 2014. She is a founding member of the Peninsula Free Health Services.
Lynn grew up in a Navy family, living in and out of the country. After leaving Wellesley College, she remained in Massachusetts, marrying and raising two daughters. She spent 33 years at Comrex Corporation, a broadcast equipment manufacturer, moving to Blue Hill when she retired in 2006.
Lynn joined the Maine AllCare Board in 2018. She was the leader of the Downeast Chapter from 2017 to 2018.
"Running a business, it was increasingly difficult and costly to find adequate health coverage for my employees. The small businesses as well as the hundreds of self-employed Mainers I've worked with as an ACA Navigator during the last four years confirm that the situation has only worsened. It is time for publicly funded, universal healthcare to allow us to control costs while covering everyone.
---
Les Fossel, Executive Committee
Alna, ME
Operates Restoration Resources, Maine's premier historic building restoration company, founded in 1975 with 13 employees. He consults for numerous organizations and individuals around New England. His award-winning work has been featured in numerous publications.
Maine legislative service included: Moderate Caucus Chair, Judiciary Committee, Government Oversight Committee, Insurance & Financial Services Committee, Health & Human Services Committee, Congressional Reapportionment Committee, Healthcare Reform Select Committee.
Serves on the board of LincolnHealth (including the Development, Performance Improvement, and Governance Committees), and on the boards of the Morris Farm Trust, DaPonte String Quartet, Deck House School, Wiscasset & Quebec Railroad, the Lincoln County Dental Board, Eldercare Network of Lincoln County, and on the Advisory Board of Maine Preservation.
Teaches recertification courses for real estate agents, assessors, appraisers, inspectors; Instructor in restoration carpentry at Kennebec Valley Community College: Field course instructor for owners of old houses and barns.
"Maine (among the 50 states) ranks in the top 10 in healthcare costs, but in the bottom 10 in wage income. We are the outlier. Every other part of our society has been starved by the ever-increasing financial demands of healthcare in Maine: wages, infrastructure, education, the environment, and business. It's time to develop a system of universal healthcare coverage for Maine."
---
Jeff Dunn, MD
Mount Desert Island, ME
Jeff Dunn is a retired Pediatric Cardiac Surgeon and hospital administrator. He was born in Brooklyn, New York, and grew up in upstate New York. Jeff graduated from Rensselaer Polytechnic Institute and Albany Medical College, and received an MBA from Temple University. He trained in General Surgery and Cardiothoracic Surgery at the University of Michigan.
As a Senior Registrar in Pediatric Cardiac Surgery at the Great Ormand Street Hospital for Sick Children, and the Harley Street Clinic in London, England (1977-1978), he observed and participated as a patient and provider in England's universal and single-payer healthcare system. Jeff practiced Pediatric Cardiac Surgery at Temple University and St. Christopher's Hospital for Children in Philadelphia. There he was a tenured professor and Chief of Pediatric Cardiac Surgery, Director of the Philadelphia Pediatric Heart Institute, and led the Pediatric Heart Transplant Program.
After retiring from surgery, he was the Chief Medical Officer of a large multi-hospital health care system in New Jersey (Meridian Health), and also served as President and CEO of one of its hospitals. He was tasked with designing and implementing the transformation of its flagship hospital into the major university teaching hospital for Robert Wood Johnson Medical School, developing an early model of computerized medical records, and designing and implementing a demonstration project providing physician gain sharing, rewarding quality and safety clinical practices.
Jeff also headed a 150 national hospital cooperative effort promoting quality and safety in the critical care unit and the operating room. Quality and safety practices and indicators developed in these programs contributed to the CMS quality indicators. He has served as a Port Warden (Board of Trustees) for the Philadelphia Maritime Museum, and President of the Pennsylvania American Heart Association. He recently concluded 2 terms as Trustee for the Jackson Laboratory in Bar Harbor.
Jeff joined the Maine AllCare Board in 2018, and founded the Communications Committee in 2019.
---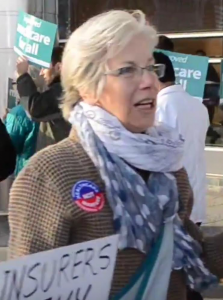 Karen Foster
Portland
BS in Occupational Therapy, University of New Hampshire
Clinical Occupational Therapist at Lemuel Shattuck Hospital in Jamaica Plain, MA
Born and raised in Portland, Karen returned to Maine in the late '70's to start a career at Blue Cross and Blue Shield of Maine, where she held many varied positions in systems and programming, legislative research, workplace wellness and cafeteria benefits plans, sales and marketing, product research and development, and joint ventures.  She retired in 2000 when BCBS (a non-profit) was purchased by Anthem and converted to a for-profit company. She then began a third career as a self-employed consultant specializing in non-profit organizational structure, planning and governance.
Karen has served as interim executive director for several Maine non-profits in public health, the arts, and civil liberties advocacy.
A founder of Maine AllCare in 2010, Karen served as treasurer for 5 years.
"I am returning to this board to pick up on the work we started a decade ago.  Sadly, the battle is not won, but I see real progress in the public's understanding and embrace of our mission. Good accessible and affordable health care for everyone is one of the pillars of a just and equitable society. I bring my background in insurance and nonprofit management to Maine AllCare's on-going efforts to bring systemic change to healthcare coverage in Maine."
---
Geoff Gratwick, MD
Bangor
BA Harvard University; Cambridge University, Cambridge, England; MD Columbia University College of Physicians & Surgeons
Dr. Geoff Gratwick has been a rheumatologist in Bangor for over 35 years. He served on the Board of Eastern Maine Medical Center, the Maine Humanities Council, and was a Bangor City Councilor 2002-2011. Geoff has been in the Maine State Senate 2012-2020 representing District 9, Bangor and Hermon. He currently chairs the Health and Human Services Committee and is on the Health Care, Insurance, and Financial Services Committee. During his 4 terms in the Maine Legislature he has been chief sponsor or co-sponsor of several bills to achieve universal healthcare in Maine.
Geoff joined the Maine AllCare Board in 2012 and is a member of its Legislative and Policy Committee.
"I am focused on the organization of our healthcare system and how we can spend our limited health dollars more effectively to cover all Maine citizens."
---
Caryl Heaton, DO
East Blue Hill
BGS University of Michigan; DO Michigan State University; Family Medicine Residency at Ohio State University; Primary Care Faculty Development Fellowship at Michigan State OMERAD; Professorships at Ohio State, Michigan, University of Medicine and Dentistry and Rowan University; Past president of the Society of Teachers of Family Medicine and the New Jersey Academy of Family Physicians
Caryl has long been an advocate of health care reform and evidence-based primary care. She has taught Family Medicine residents and students for over 30 years, "semi-retiring" to Maine 4 years ago.
Caryl joined the Maine AllCare Board in October 2019, and chairs the Communications Committee.
"I truly believe there has to be a better way to give high quality care to people. Doctors and patients need to be able to come together for healing and prevention. We shouldn't have to worry constantly about what code to bill or what deductible needs to be paid. Having studied this for over 20 years, I am convinced that "publicly finance privately provided health care" is the best answer for all of us.
---