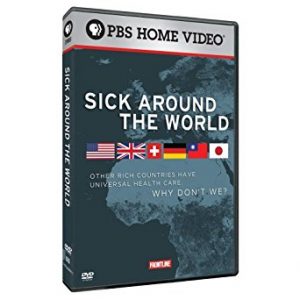 The Norway Area Chapter met Tuesday, November 28. Marilyn McWilliams and Liesha Petrovich talked with attendees making the case for universal, high quality and affordable health care for the people of Maine. The Advertiser Democrat reported on the gathering. You can read about it here.
January 23, the chapter will meet again (EVERYONE is welcome!) and view the video Sick Around the World, following T. R. Reid as he visits other countries. The subtitle is "Other Rich countries have universal health care, WHY DON'T WE?" Good question!
The meeting will take place at Maine Kyokushin Karate Center, 29 Main St., Suite 5, Norway.