Surprised, confused or outraged by a medical bill?
The Portland Press Herald wants to hear from you.
Click here to tell your story.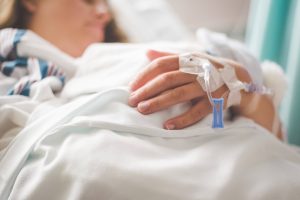 ---
Maine Healthcare Action suspends Resolve effort
Maine Healthcare Action announced in April that it suspended its campaign to put universal healthcare on the ballot in Maine.
"We are disappointed to have to end our campaign at this point in time," said Bill Clark, MHCA board chair, "but we remain steadfast in our individual and collective commitment to make progress right here in Maine. This citizen-led effort laid the groundwork for future action."
The MHCA Resolve, if passed by voters, would have directed the Maine Legislature to establish a publicly funded universal healthcare system for Maine. MHCA had collected more than 41,150 signatures from voters across all 16 Maine counties.
In an email to supporters, Clark thanked the hundreds of volunteers who gathered signatures as well as donors and all other supporters, noting that the need for universal healthcare in Maine is "undeniably evident."
---
Maine Health-Anthem dispute sparks legislative hearing, public commentary
The battle between Maine's largest health insurer and largest hospital over billing, payments and networks shows why we need systemic change.
On April 28, the Maine Legislature's Health Coverage, Insurance, and Financial Services committee held a public hearing on a dispute between Maine Health and Anthem that threatens the ability of hundreds of thousands of Mainers to get the affordable health care they need.
Maine Health announced in April that beginning January 2023 Maine Medical Center, a Maine Health facility, will no longer be part of Anthem's coverage network. If this change comes to pass, Mainers who are covered under an Anthem insurance plan and receive care at Maine Med, aside from emergency care, will face higher out-of-network costs or need to seek care elsewhere.
Read Maine AllCare's statement on our website.
The Portland Press Herald and Bangor Daily News published editorials on the issue.
Maine Public covered the hearing and highlighted the testimony of Karen Foster, MAC board chair.
Find links to more public commentary on our website and a recording of the hearing here.
---
Turn your bottles and cans into universal healthcare!
Clynk is a simple way to support Maine AllCare's work—just fill up a Clynk bag with your returnable bottles and cans, put on a MAC sticker, and drop them off at a nearby Hannaford store.
Clynk bags are available at participating Hannaford stores for a small fee. To get MAC stickers, contact us and we'll put them in the mail to you.
---
Have you gotten your Maine AllCare bumper sticker?
---
Thank You for Your Support
Maine AllCare promotes the establishment of publicly funded healthcare coverage for all Maine residents. This system must be efficient, financially sound, politically sustainable and must provide benefits fairly distributed to all. Maine AllCare advocates that healthcare, a basic necessity, be treated as a public good, since it is fundamental to our well-being as individuals and as a democratic nation.
Please forward this email to friends and family.
You can also mail your contribution to: Maine AllCare, P.O. Box 5015, Portland, ME 04101.
Maine AllCare is a chapter of PNHP, Physicians for a National Health Program.
Your donation is tax deductible under Section 501(c)3 of the IRS code, to the full extent allowed by law.