Maine AllCare News –

Special Medicare Edition
---
The A,B,C &D Of Medicare: Is Your Current Plan Working For You?
Medicare Open Enrollment starts October 15th and goes thru December 7th for those 65yrs or older
by Magda Darling
Every year as Fall arrives it becomes necessary to make some decisions regarding your Medicare plan. It's not surprising to me that one of the most common statements I hear when speaking to Maine seniors is how confusing they find navigating Medicare to be.
Maine is on pace to have more residents over 65 yrs by 2020 than residents under 65yrs. This means that over 22% of Mainers will be heading towards retirement age. A large number of Maine seniors live in rural areas and plan on aging in place. Cost savings in their Medicare plan is essential due to their level of social security benefits.
The Differences between Original Medicare and Medicare Advantage.  So, what does Part A cover? What is the difference between Parts A & B anyway? What are the costs? What does Part C & D cover, and how do you save some money? There is much information to review and digest.
Perhaps when you first turned 65yrs you started off by signing up for Medicare Parts A & B with a Drug plan (Part D).  Currently, the majority of Maine seniors have Medicare Supplements. These supplements pay after Medicare and cover the co-insurances and co-pays they would be responsible for under Medicare A and B. Seniors that see their doctor or a specialist regularly or who are 'Snow Birds', will find that these plans work wonderfully and takes away the stress of in/out of network, deductible and co-pay costs. Here Is How A Medicare Supplement Plan Works.
SHIP, the State Health Insurance Assistance program is a great resource for Maine seniors.  Through the SHIP program, trained health insurance counselors are available throughout Maine to provide you information about Medicare and other health insurance issues. SHIP services are free, confidential and available to seniors and to people who have Medicare because of a disability. SHIP Counselors do not sell insurance or recommend policies.
Why a Medicare Plan Review is Important. If your medical situation has changed it may be time for a Medicare Plan 'Review'. In a Comprehensive Plan Review your needs are re-assessed and your new plan can result in better coverage for less out of pocket cost.
So, how do you know what is the best plan for you? Well, the correct answer is that every senior's situation is unique. This is why I recommend that you sit and talk with a Health Benefits Plan Specialist. There should NEVER be any charge/fee when meeting with or speaking to a Plan Specialist. There are times when a Plan Specialist will be sitting with a wife and husband to enroll them in Medicare; and the best plan for the husband is NOT the best plan for the wife.
Your overall health, the medication you take and your habits will help the Medicare Specialist determine what is truly the best plan for you. When a Plan Specialist works with Maine seniors, the majority of their time is spent listening so they can truly understand what that individuals needs are. Only after that point can a Health Benefits Plan Specialist assist in enrolling that individual in the Medicare plan that will meet both their medical needs and budget.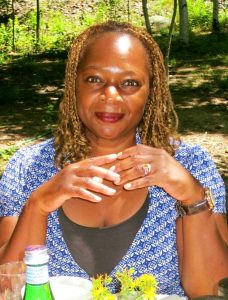 Magda Darling is an independent Health Benefits Plan Specialist and a Certified Senior Plan Manager.  She can be reached at betterbenefitsforall@gmail.com or (207) 835-5280
Editor's note: Once we are successful in enacting Improved Medicare for All, a single national health insurance program for all U.S. residents, everybody will be enrolled in the same system, without a need for supplemental or Advantage plans. Annual enrollment will become a thing of the past. Ask your Senators and Congressional Representatives to co-sponsor HR 676 or S1804 (see below: "The future of Medicare")

---
The Difference between Health Insurance and Medicare
by Philip Caper, M.D.
On October 2nd, during a meeting of the Maine Legislative Task Force on Healthcare Coverage for All of Maine, Senator Brownie Carson stated "Medicare is health insurance". When I was given the chance to speak toward the end of the morning's session, I respectfully disagreed, and tried to clarify the distinction between health insurance and Medicare.
The core business of insurance companies is a practice known as "underwriting". Underwriting is the practice of trying the assess the risk that a policy-holder or potential policyholder will make a claim, and what the cost of that claim will likely be. This is obviously an important step in setting the price of the insurance policy, in order to assure the solvency and profitability of the insurance company. One particularly unpopular example of medical underwriting is the practice among insurance companies of denying coverage for pre-existing conditions – now outlawed by the ACA. That law is being steadily undermined by the Trump administration.
The higher the probability of making a claim and/or the size of that claim, the higher the premium has to be. All insurance companies follow this practice. It is the core business of any insurance company.
The largest department in most insurance companies is the underwriting department that usually employs a large staff of actuaries, who are well paid to identify the characteristics in the policyholders or group of policyholders that they will incur an expense that will result in a claim. This is pretty straight-forward with respect to most types of insurance, such as automobile insurance, flood insurance. homeowners insurance or life insurance.
But when it comes to health insurance, where many factors, many of them out of the subscriber's control, affect the probability that medical care that could lead to very expensive claims will be needed, this calculation becomes very complex. Many factors come into play in determining risk, including an individual's age, gender, occupation, previous medical history, lifestyle, place of residence and access to medical care and others. Using that data, policyholders are segmented into many different "risk pools", and their policies priced accordingly. Risk assessment and pricing is central to the business of private insurance, especially health insurance.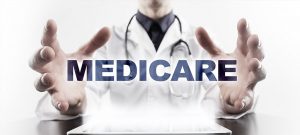 On the other hand social insurance programs, such as Medicare and Medicaid, use a fundamentally different mechanism to deal with risk. Instead of segmenting and pricing risk for individuals or populations of individuals, Medicare and Medicaid place all eligible individuals into a single pool, Instead of charging many different premiums, they use the tax system to generate a common pool of money to support the operation of the system. Therefore, the payments people make into the healthcare fund depends upon their tax status, not their health status. The size of the pool of resources available at any given time is determined by adjusting tax rates and the mix of taxes.
This eliminates the need to have detailed data for each individual or group of individuals, and with it much of the complexity and administrative costs of the commercial insurance system. The administrative waste in our current system was estimated to be $190 billion in 2012. It is much more than that today, due to the increasing complexity of our healthcare system
Having everybody in the same system has another benefit – the ability to restrain the now out of control costs of health care. A single financing pool can be budgeted, something that is impossible in the current system due to its fragmentation and complexity,
There are also political advantages to such a system that are often ignored in the current contentious debate about healthcare policy-simplicity. In the current highly fragmented system, the potential for a great deal of political conflict is created because everybody is concerned primarily with their own system – private insurance, Medicare and Medicaid, VA, military or Tri-care and the Affordable Care Act and so on.
Second, a program with just one pool of beneficiaries that serves everybody is by its nature much simpler and perceived to be fairer than one with many risk-based pools, and therefore much easier for the public to understand and support. That is the case with Medicare.
In a universal, all-inclusive "Medicare for All" system, we all would have a stake in making sure that one system is adequately funded and works well for everybody. That is now the case for Medicare and is why Medicare is broadly popular and therefore relatively impervious to direct political attack. Contrast that with a fragmented multi-payer system, such as the ACA, that has been under unrelenting political attack since the day it was narrowly passed by a partisan majority.
Social insurance programs are simpler, more transparent, perceived to be more fair, are more efficient and much more susceptible to meaningful cost restraint, and much more broadly supported and therefore less vulnerable to direct political conflict and attack than the more complex multi-payer systems that we have now.
Social insurance programs are not like private insurance, and they have many advantages that are absent in our current complex and fragmented system.
Dr. Caper is a founding board member of Maine AllCare.
He publishes a blog containing periodic posts of articles of interest about health care reform in the United States and elsewhere. http://healthcarereformarticles-philiphilipo.blogspot.com/
---
How Health Insurers Drive Huge Profits Off Of Older Americans
Be careful if you are considering a Medicare Advantage plan
by Joey Rettino, Wendell Potter
Many Medicare Advantage plans have small networks and high deductibles. If you go out of network, even unknowingly, you will be on the hook for a lot of money out of your own pocket.
View the full article/video here.
Wendell Potter is an American consumer advocate, New York Times bestselling author, consultant, and former health insurance industry executive. A critic of HMO's and of the tactics used by insurers, Potter is also an advocate for major reforms of the industry, including universal health care. Prior to his resignation in 2008, Potter was vice president of corporate communications for the health insurance company CIGNA. In June 2009, he testified against the insurance industry in the U.S. Senate to expose health insurance industry practices. Author of the book, Deadly Spin, Potter is a regular contributor to The Huffington Post and Healthinsurance.org.
---
The future of Medicare: an explanation of eight Congressional proposals
Writing for the Kaiser Family Foundation, Tricia Neumann, Karen Pollitz and Jenifer Tolbert offer an excellent brief explaining the differences between "Medicare for All" and other public plan buy-in proposals.
Greatly simplified, these public plan proposals fall into four general categories:
Two proposals would create Medicare-For-All, a single national health insurance program for all U.S. residents (Senator Sanders, S.1804; Rep. Ellison, H.R. 676);
Three proposals would create a new public plan option, based on Medicare, that would be offered to individuals and some or all employers through the ACA marketplace (The Choice Act by Rep. Schakowsky, H.R. 635, and Sen. Whitehouse, S. 194); The Medicare-X Choice Act by Sen. Bennett, S. 1970, and Rep. Higgins, H.R.4094; and the Choose Medicare Act by Sen. Merkley, S. 2708 and Rep. Richmond, H.R. 6117)
Two proposals would create a Medicare buy-in option for older individuals not yet eligible for the current Medicare program (Sen. Stabenow, S. 1742; Rep. Higgins, H.R. 3748); and
One proposal would create a Medicaid buy-in option that states can elect to offer to individuals through the ACA marketplace. (Sen Schatz, S. 2001 and Rep. Luján, H.R. 4129).
The policy brief summarizes key features of these proposals, highlights similarities and differences, and discusses key questions, trade-offs and potential implications.
What Trump Gets Wrong about Medicare-for-All
by Stephanie Woolhandler and David U. Himmelstein – CNN – October 13, 2018
President Trump's critique of "Medicare-for-all" assaults the truth. The truth is that Medicare-for-all isn't just the best way to fix our broken health care system — it's the only way.    https://www.cnn.com/2018/10/13/opinions/trump-op-ed-gets-medicare-all-wrong-woolhandler-himmelstein/index.html
Does Anyone Really Know What 'Medicare for All' Means?



By Elisabeth Rosenthal and Shefali Luthra
"After decades in the political wilderness, "Medicare for all" and single-payer health care are suddenly popular. The words appear in political advertisements and are cheered at campaign rallies — even in deep-red states…But what exactly these proposals mean to many of the people who say they support them remains unclear…" https://www.nytimes.com/2018/10/19/opinion/sunday/medicare-single-payer-health-care.html
What

does

'Medicare for All' mean?
By Dr. Don McCanne
"Medicare for All" means fixing Medicare and then expanding it to include everyone. It is a straightforward concept that has gained widespread support in the United States. Because of its popularity, many politicians on the left have latched onto the "Medicare for All" label to use in their campaigning while remaining quite vague on the fact that they really support the post-Obamacare status quo for most of us, with the addition of a public option or Medicare buy-in. Those on the right have noticed that this chicanery has gained traction and so, led by President Trump, they are condemning "Medicare for All" using whatever pejorative terms suit their campaigns.
Soon the midterm campaigns will be over. At that time we need to pressure those who said they support Medicare for All to live up to their campaign promise and cosponsor bona fide Improved Medicare for All legislation. For those who claim to be opposed to Medicare for All but also said that they now support a guarantee of health care for individuals with pre-existing disorders, we need to convince them that a single payer national health program is the most efficient and equitable method of achieving that goal. Maybe we'll even let them call it Trumpcare if that gets the job done.
---
Rally to Protect and Expand Health Care
Saturday, October 27 at 1 pm, Monument Square, Portland
Southern Maine Workers Center invites all supporters of universal health care, Medicare for All, and MaineCare expansion to rally on Saturday October  27th at 1pm at Monument Square, Portland to protect and expand access to health care in Maine.
Protest upcoming changes to MaineCare rules that could cause Mainers who struggle to attain or maintain 20 or more hours at their job to lose access to health care. Maine DHHS has applied for an 1115 Waiver from the federal government, that will significantly change MaineCare rules. The new rules would create cost prohibitive premiums, an "asset test," so if you manage to save up $5,000, you will no longer qualify (MaineCare eligibility has always been based on income alone), and "job requirements," which are really just burdensome paperwork to make it harder for folks to stay on MaineCare. There's even a fine for using the emergency room "incorrectly". People will lose their only access to health care because of these changes.
Healthcare is a human right. Let's fight these punitive proposed changes to MaineCare, oppose the 1115 Medicaid Waiver and support health care for all! Please join the rally and make a bold and clear statement to candidates that Mainers are voting for health care in November.
---
For a full listing of Maine AllCare meetings and events, visit our Facebook page or view our online calendar of events.
---
Thank You for Your Support!
An estimated 110,000 Mainers are uninsured and 200,000 or more are underinsured. We need your help to change that. Maine AllCare is dedicated to the principle of universal coverage. Even one "uninsured", or "underinsured" person in one of the richest countries on earth, is shameful and unacceptable.

We are increasing our effort to build an informed and unified movement across our state to support a healthcare system for ALL Mainers. This newsletter, distributed monthly to almost 15,000 people, is just one small part of our effort. If you like the newsletter, please forward it to friends and family, and encourage them to sign up to receive the newsletter and other updates.
If you agree that everyone should have access to affordable health care, please give today to fuel our education and awareness work to return healthcare to its real mission: maintaining health and healing the sick.
PLEASE DONATE NOW Maine AllCare is a chapter of PNHP, Physicians for National Health Program. Your donation is tax deductible under Section 501(c)3 of the IRS code, to the full extent allowable, as you receive no goods or services in return.  
You can make an on-line donation at https://maineallcare.nationbuilder.com/donations
OR send your check to Maine AllCare, PO Box 5015, Portland, ME 04101.