Making the Case:
The Need for Comprehensive Health Care Reform
In a May 31 opinion piece in the Journal of the American Medical Association, Drs. Steffie Woolhandler and David Himmelstein, leaders of Physicians for a National Health Program, outline the need for–and benefits of–comprehensive, carefully designed health care reform.
"Halfway measures are politically attractive but economically unworkable. The $11,559 per capita that the United States spends on health care could provide high-quality care for all or it can continue to fund a vast health-managerial apparatus—it cannot do both."
---
Two Easy Ways to Support Maine AllCare
AmazonSmile
Did you know that you can support Maine AllCare every time you shop at Amazon? Just go to smile.amazon.com, and choose Physicians for a National Health Program as the receiving organization. (Maine AllCare, which is the Maine chapter for PNHP, will receive the funds, even though it says PNHP.) And here's the direct Maine AllCare link for AmazonSmile. Your shopping experience is the same, and Amazon makes a small donation for every purchase, at no cost to you.
Clynk
Clynk is another simple and easy way to support Maine AllCare. Here's what to do: Save your bottles and cans. Get a tagged Clynk bag from your chapter leader (or email info@maineallcare.org to request a bag) and fill it with returnables. Take the full bag to a Hannaford store, find the Clynk bin (it may be in the store lobby, or maybe in a small building in the parking lot). Bring your bag(s) to one of the doors and pass the barcode on the bag's tag in front of the "reader" light. This opens the door. Then place each bag in the Clynk bin, and you're done! Each donation may seem small, but they add up, especially when many people are "Clynk-ing" all around Maine.
---
Chapter News
Recent events:
Screenings of Fix It: Health Care at the Tipping Point, following by discussion, were held in Porter and Biddeford.
Coming events:
June 26, Ellsworth, 11:30 am-1 pm: Lunch and Learn at the Moore Center with film showing of "Now Is the Time" and discussion.
July 21, Parsonsfield: Lobster Bake! Join Maine AllCare this summer for a day out in the foothills of the White Mountains. Come by early at 12:30 for a swim in a spring-fed, sand bottom pond. Tickets are only $30 and include live music, lobster & sides, and one raffle ticket to win a brand new Fat Tire bicycle. Sign up and purchase your ticket online today! Limited tickets are available. Get yours now before they are sold out!
For a full listing of Maine AllCare meetings and events: visit our Facebook page or view our online calendar.
Want to get involved?
Come to a chapter meeting–we have 12 chapters around the state, meetings are open to all, and all are welcome. If there's not a chapter near you, would you consider starting one?
Write a letter to the editor to voice your support for universal health care.
Volunteer to table at an event, enter data, make phone calls, or help to organize and publicize chapter activities–many hands make light work! Sign up here or contact us at info@maineallcare.org.
Make a donation to support Maine AllCare's work–any amount helps. Click here to set up a recurring donation, or make a one-time gift. Or mail to: Maine AllCare, PO Box 5015, Portland, ME 04101.
Join our Legislative Team to learn about bills that are proposed or under consideration in the Legislature, and attend hearings and testify in Augusta. The more people who come out, the better, and legislators want to hear from you.
Help Maine AllCare to host a forum or film in your community: please contact us at info@maineallcare.org.
Learn more about our new business program: contact Maine AllCare Field Director Abbie Ryder at aryder@maineallcare.org for more information.
---
Maine News and Voices:
Health care reform in the Maine Legislature
On May 9 the Maine Legislature's Health Coverage, Insurance, and Financial Services (HCIFS) committee held a public hearing on a slate of health care reform bills, ranging from specific focus to comprehensive reform. Thanks to YOU, more than 100 universal health care supporters attended, and dozens testified. Maine AllCare held a press conference before the hearing, with Senate President Troy Jackson, HCIFS Co-Chair Senator Heather Sanborn, and other legislators who recognize the need to reform our broken health care system.
On May 15 the HCIFS committee held a work session on these bills and voted to carry over four, including two comprehensive bills, LD 1617 and 1611, to the next session. The committee will work on the bills in depth, holding four public sessions between September and December. They plan to incorporate ideas from all of the bills and testimonies that were presented on May 9th.
Maine AllCare will keep you informed of the dates for the HCFIS committee's public sessions.
Stay tuned for details!
Would you like to write a letter to the editor about healthcare for ALL? If you write, please send us a link. If you want help putting a letter together contact Dan Bryant at bryantdc57@gmail.com.
---
National News:
"Taking Medicare for All Seriously"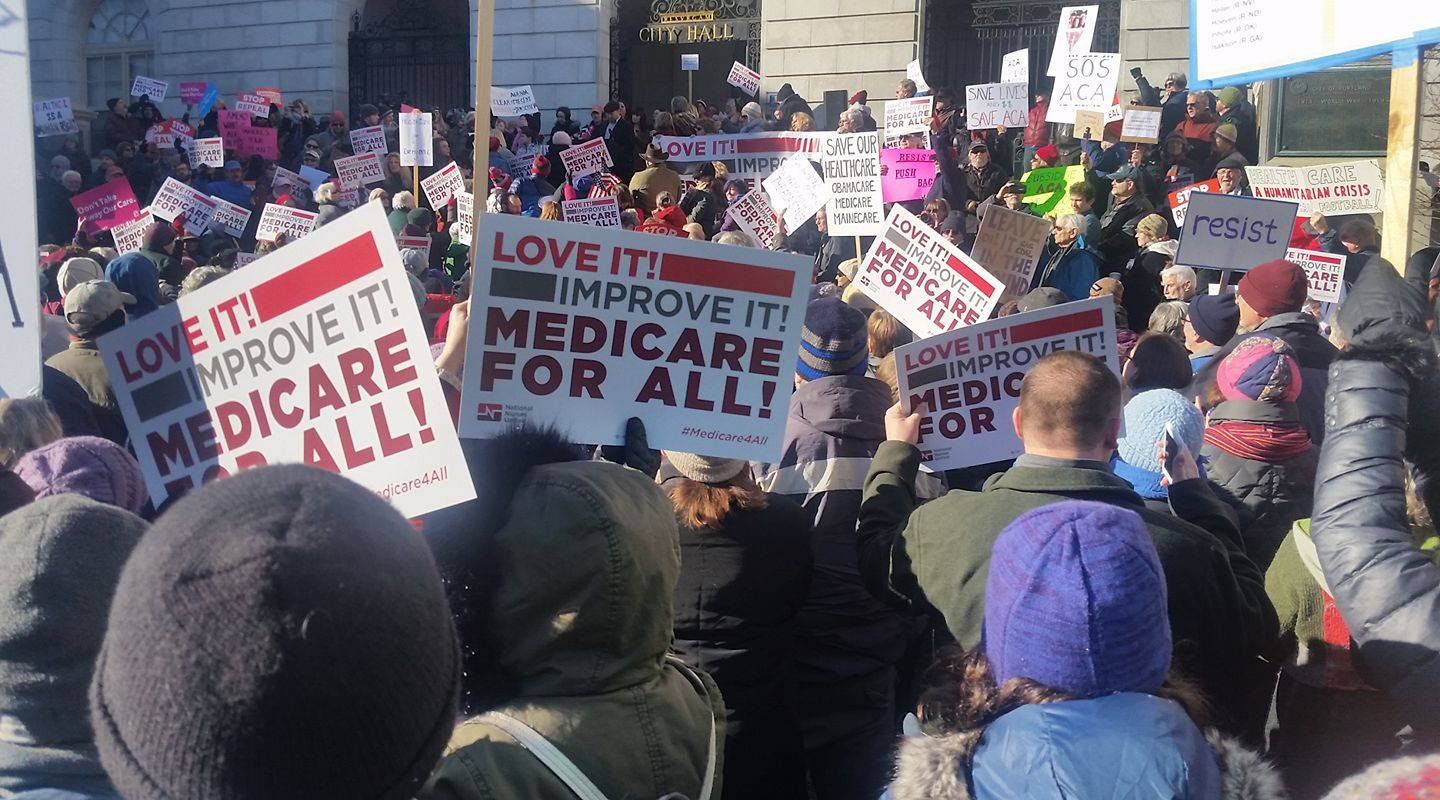 In a recent story on the Health Affairs blog, health policy consultant Jonathan Foley examines HR 1384, the Medicare for All bill put forth by Rep. Pramila Jayapal, with 112 co-sponsors.
"This bill is more than legislation by aspiration. The first ever Medicare for All congressional hearing took place on April 30, 2019, and gave prominence to Representative Jayapal, HR 1384, and Medicare for All as a feature of the health policy landscape. Although slimmer than the Affordable Care Act's (ACA's) 2000+ pages (thank goodness), this bill outlines an entirely different way of organizing and financing health services for all Americans."
---
Health care story:
The growing problem of high deductibles, even for those with insurance through their employer
Rather than focus on one health care story this month, we'll share a recent episode of On Point that looks at the rise of high-deductible insurance plans and the often devastating effects they have on lower and middle income Americans.
Guests are Noam Levey, a national health policy reporter with the Los Angeles Times, and Dr. Yousuf Zafar, associate professor of medicine and public policy at the Duke Cancer Institute.
Listen here, and also see links to further reading, including Noam Levey's ongoing reporting: "High Deductibles Push Millions of Americans to Make 'Difficult Sacrifices' for Health Care."
Do you have a personal health care story? We invite you to share your story with us at info@maineallcare.org
---
Love data? We've got data:
"Health insurance inflation hits highest point in five years"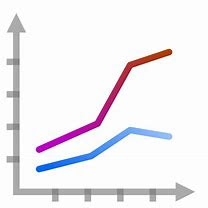 From Modern Health Care, May 17, 2019, a look at health insurance inflation in recent years and the possible reasons behind it.
"Still health insurance profits have been on the rise. The eight largest publicly traded insurers posted net income of $9.3 billion in the first quarter of 2019, an increase of 29.9%. They made a combined $21.9 billion in profits over the course of 2018."
---
Thank You for Your Support!
We are building an informed and unified movement across our state to support a universal healthcare system. This newsletter, distributed monthly to more than 16,000 people, is just one small part of our effort. Please forward this email to friends and family, and encourage them to sign up to receive the newsletter, and to show their support at our website.
If you agree that everyone should have affordable health care, please give today to fuel our education and awareness work to return healthcare to its real mission: maintaining health and healing the sick. You can also mail your contribution to: Maine AllCare, P.O. Box 5015, Portland, ME 04101.

Maine AllCare is a chapter of PNHP, Physicians for a National Health Program.
Your donation is tax deductible under Section 501(c)3 of the IRS code, to the full extent allowed by law.