Maine AllCare News: End-of-year 2018



---
2018 in Review
We have been busy and growing under our new Executive Director, Phil Bailey, and Field Directors, Chris Cayer and Abbie Ryder.
Maine AllCare:
has a growing number of almost 50,000 supporters
celebrates twelve chapters around the state
was at 93 events and held 9 house parties this summer and fall
has a following on social media that is up 40%
had 240 volunteers at polling places in 75 towns on Election Day
attended in person all of the meetings of Maine's Legislative Task Force on Health Care
held a fantastic celebration in Brunswick with Maine singer/songwriters, videos and a fun silent auction
Onward to 2019!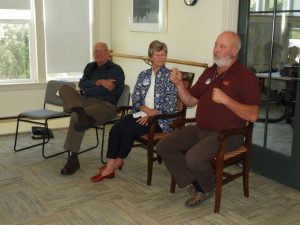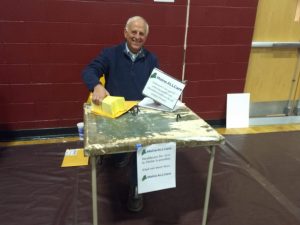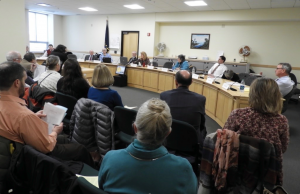 ---
2019 promises to be a big year for universal health care – please join us!
We continue to explore how a state based system could proceed for Maine, and are examining all fiscal and regulatory avenues.  We know Maine people support a universal system but we need to know more about how they think about healthcare. What is the best message to engage them and win their support? We are seeking donations and grant funding to do scientifically-based focus groups. If you'd like to help Maine AllCare with our fundraising efforts, please email Phil Bailey today.
There are at least FOUR bills being prepared to be introduced in the Maine legislature that would bring us forward to our goal of healthcare for everyone in Maine. We are inviting legislators to visit chapter meetings in January and February to speak about their efforts on behalf of REAL healthcare reform. You can find the closest chapter meetings on our calendar. If you are just beginning to receive communications from us, the regional chapters are a great place to get involved, volunteer and be part of the change. We welcome your participation.
Pramilla Jayapal (D-Washington) is the new lead sponsor of U.S. House bill HR676, which for the past fifteen years was sponsored by former Congressman John Conyers (D-Michigan). Several national groups (including our parent organization, Physicians for a National Health Program) are pressing for the House to hold hearings on national single payer universal healthcare.
We are hoping Maine AllCare volunteers will engage in the February grassroots barnstorming effort on behalf of National Improved Medicare for All. Contact our field organizer Abbie Ryder to get more information on this effort.
---
National News Highlights
Congressional proposals for healthcare reform –  Congressional Democrats recognize that healthcare is a major concern among their voters. They also know that 82% of Democrats and 52% of Republicans support Medicare-for-All (Reuters survey).  They want to do something, but they have a long way to go to reach any substantive agreement. Here's a helpful synopsis of 8 proposals, written by Sarah Kliff for Vox.
Wendell Potter offers his opinion on Medicare buy-in proposals – "I spent 20 years as a health insurance executive before leaving my job as a vice president at Cigna. I can tell you firsthand that by focusing on a half-baked measure like a Medicare buy-in, Democrats would hand a huge gift to the private insurance industry while doing less than the bare minimum to help struggling businesses, workers, families and patients. Take it from me, tweaks won't fix health care. Democrats should focus on Medicare for All."
A meticulous economic analysis of Medicare for All (S1804, the Sanders bill) done by the team at the Political Economy Research Institute (PERI) at the University of Massachusetts Amherst concludes that "Medicare for All could reduce total health care spending in the U.S. by nearly 10 percent, to $2.93 trillion, while creating stable access to good care for all U.S. residents." Visit this link for the full report, the PERI press release, and the PNHP analysis.
I like it! How do we pay for it? In a video summary of the PERI report, Robert Pollin, in conversation with Michael Lighty, answer the perennial "single-payer" question: "How do we pay for it?" Beyond the empirical issues, this conversation will also consider how improving and expanding Medicare for All is best suited to address the systemic dynamics that drive healthcare costs.
---
Maine News
---
Thank You for Your Support!
An estimated 120,000 Mainers are uninsured and 200,000 or more are underinsured. We need your help to change that. We are increasing our effort to build an informed and unified movement across our state to support a universal healthcare system and help us carry the mission forward. This newsletter, distributed monthly to over 15,000 people, is just one small part of our effort.
If you like the newsletter, please forward it to friends and family, and encourage them to sign up to receive the newsletter and other updates.
If you agree that everyone should have the right to affordable health care, please give today to fuel our education and awareness work to return healthcare to its real mission: maintaining health and healing the sick.
Maine AllCare is a chapter of PNHP, Physicians for National Health Program. Your donation is tax deductible under Section 501(c)3 of the IRS code, to the full extent allowable, as you receive no goods or services in return.  
You can make an online donation at https://maineallcare.nationbuilder.com/donations OR send your check to Maine AllCare, PO Box 5015, Portland, ME 04101.