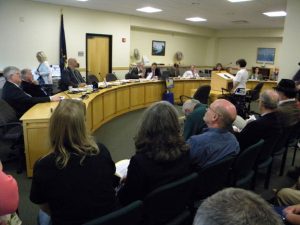 On December 20, a state legislative Task Force began work to study health care coverage in Maine.  The task force was created following hearings and testimony on LD1274, a concept bill submitted by Rep. Heidi Brooks (D-Lewiston) "To Promote Universal Health Care, Including Dental, Vision and Hearing Care".
Learn more about the day by clicking here for a Channel 6 report.
At the May hearings, over 80 individuals including patients, healthcare professionals, workers and small business owners testified in favor of universal health care coverage.  Representatives from Consumers for Affordable Healthcare, Maine People's Alliance, National Association of Social Workers, National Nurses United, Southern Maine Workers Center and Maine AllCare also testified in favor of the legislation.  Testimony in opposition to LD 1274 came from the National Federation of Independent Business and Maine Community Health Options.
Despite the wide range of opinions expressed by those testifying, there was general agreement that Maine's healthcare system is expensive, inefficient, and leaves thousands of Mainers without healthcare coverage. Both Republicans and Democrats on the committee agreed when Rep. Bob Foley, R-York, stated that "we have to look at all the options" to fix the system.
The outcome of the May hearings was passage of a Joint Study Order, To Establish the Task Force on Health Care Coverage for All of Maine. The Task Force is administered by the Legislative Council and is being funded solely by donations from individuals, businesses and professional associations. Senator Geoff Gratwick (D-Bangor) has been one of the chief promoters of the task force, working to raise private funding for its upcoming work.
The purpose of the Study Order: "It is the intent of the Legislature to ensure that all residents of the State have access to and coverage for affordable, quality health care. It is the intent of the Legislature to study the design and implementation of options for a health care plan that provides coverage for all residents of the State."
"By design the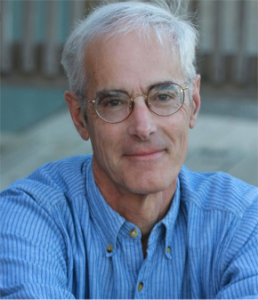 task force must be a forum for all points of view, " explains Senator Gratwick.  (photo – L) The duties of the Task Force are to "propose at least 3 design options, including implementation plans, for creating a system of health care that ensures all residents of the State have access to and coverage for affordable, quality health care."
House Speaker Sara Gideon and Senate President Michael Thibodeau have appointed 8 legislators and 8 public members to the Task Force.
The legislative members are Sen. Rodney L. Whittemore – Chair, Rep. Heather B. Sanborn – Chair, Sen. Eric L. Brakey, Sen. Brownie Carson, Rep. Paul Chace, Rep. Robert A. Foley, Sen. Geoffrey M. Gratwick and Rep. Anne C. Perry.
Public members are Francis McGinty of Portland to represent the interests of health care providers,  Jeffrey A. Austin representing interests of hospitals, Kevin Lewis of Community Health Options in Lewiston and Kristine Ossenfort to represent the interests of health insurance carriers, Patricia Riley of Brunswick, Executive Director of the National Academy for State Health Policy, and Joel Allumbaugh to represent the interests of consumers, Daniel Kleban of Freeport, co-founder and brewer at Maine Beer Company to represent the interests of employers with fewer than 50 employees, and Mark Hovey representing interests of employers with greater than 50 employees.
The first meeting of the Legislative Health Care Task Force was Wednesday, December 20th, Cross Office Building, Augusta.  The meeting was open to the public.  Maine AllCare supporters of universal, comprehensive, affordable coverage attended and monitored the discussion.