January 2020 News



---
Historic sea change in physician support for universal health care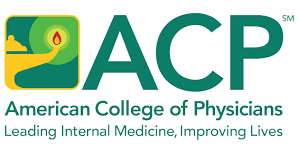 In a report published on January 21, 2020, in the Annals of Internal Medicine, The American College of Physicians endorsed structural health care reform to achieve universal healthcare via two potential paths–a single-payer system or a publicly funded option offered alongside regulated private insurance. The report, "Envisioning a Better US Health Care System for All: A Call to Action by the American College of Physicians", is free and available on the Annals of Internal Medicine's website.
"The ACP's detailed review of the current for-profit system—even with some of the improvements resulting from the Affordable Care Act (ACA)—found that 'too many Americans are uninsured or underinsured' and that current spending is 'high and unsustainable'—especially as other developed nations show their ability to achieve better or similar outcomes for less while offering universal, government-guaranteed coverage to all."
---
The Affordable Care Act (ACA) from a Navigator's perspective
"I became a volunteer ACA Navigator in 2014 and have worked with hundreds of people in the Blue Hill Peninsula over the past six years. It has been a privilege to do this and a great satisfaction to help people obtain health care coverage. However, I am acutely aware that the ACA is moving farther away from its goal of providing universal, affordable health care."
---
Learn More and Get Involved
Come to a chapter meeting. We have 12 chapters around the state and meetings are open to all. If there's not a chapter near you, start one! We are eager to start chapters in Aroostook and Washington counties.
Write a letter to the editor to voice your support for universal health care.
Volunteer to table at an event, enter data, make phone calls, or help to organize and publicize chapter activities–many hands make light work! Sign up here.
Make a donation. Any amount helps! Click here to make a recurring or one-time gift. Or mail to: Maine AllCare, PO Box 5015, Portland, ME 04101.
Host a house party or film showing and discussion in your area. Contact your local chapter, or send a note to info@mainallcare.org.
Check out our website to learn more about health care reform for Maine, who we are, the work we do, and how you can get involved.
Ask your health care provider(s) about their views on universal health care, and share your views with them.
---
Upcoming events
Monthly chapter meetings are open to all. Check out the Chapters section of our website to find a chapter in your area.
Throughout the year, we also table at community events, host film screenings and panel discussions, and give talks to community groups. For a full listing of Maine AllCare meetings and events visit our online calendar.
---
Maine Letters and Opinion
A December 3, 2019, letter by Joshua Gear, MD, in the Portland Press Herald lays out the inequities of our current health care system, how the Affordable Care Act has failed to rein in costs and cover everyone, and why structural health care reform is needed.
"Denying access to health care is tantamount to blocking that access to fire protection or educational opportunity and should be considered no less cruel or uninformed. And it is no less devastating to individuals, families and communities.

Our fire departments and schools are funded by tax dollars for very good reasons. Why aren't our health care services?"
Read more letters to the editor on our website.
Have you written, or would you like to write, a letter to the editor about health care? If you write, please send us a link. If you want help putting a letter together contact Dan Bryant at bryantdc57@gmail.com.
---
Real lives, real stories
Maine playwright facing traumatic brain injury, and out-of-control medical bills
In April 2018, Callie Kimball suffered a devastating head injury in a freak accident. Fortunately, she is recovering. Unfortunately, she has had to create a GoFundMe page due in large part to medical bills.
She writes: "I hate that we live in a country where fundraising for medical bills is so normalized, and I resisted doing this for as long as I could, but here's the thing, I've been charging my rent for this whole year. I have outstanding medical bills that I don't know how to pay for that go into tens of thousands of dollars."
Visit our website to hear from other Mainers about their health care struggles.
Do you have a personal health care story? We invite you to share your story with us at news@maineallcare.org
---
Love data?

A study published on January 15, 2020, in PLOS Medicine compared cost analyses of 22 single-payer plans at the national or state level, from across the political spectrum
Their findings included:
"Nineteen (86%) of the analyses estimated that health expenditures would fall in the first year, and all suggested the potential for long-term cost savings. … The largest savings were predicted to come from simplified billing and lower drug costs. … The researchers concluded that 'there is near-consensus in these analyses that single-payer would reduce health expenditures while providing high-quality insurance to all US residents.'"
---
If you enjoyed this newsletter, please share it with others!  You can submit news items and suggestions to us at news@maineallcare.org