Bangor City Council passes healthcare resolution
Becomes first municipality in Maine since 2001 to support equitable healthcare
At its February 10 meeting, the Bangor City Council unanimously approved a resolution urging the Maine Legislature to create an equitable healthcare system for the state and all its residents. "We appreciate the support of the Bangor City Council in our efforts, and we hope passage of the resolution will encourage other cities and towns to do the same," said Andrew Sarto of Bangor, president of the Bangor chapter of Maine AllCare.
---
Fall 2019 Maine survey results: most say health care is unaffordable, and support a publicly funded, universal health care system



The survey, carried out door-to-door and at events around the state by Maine AllCare volunteers, was funded by a grant from the Maine Health Access Foundation. Volunteers surveyed 3,864 people from all 16 Maine counties, and from 287 cities and towns.
A snapshot of the results: 95% of the respondents had health insurance and 92% had an easily accessible provider. However, 78% said health care was unaffordable, 42% have put off medical treatment in the past 12 months because of the cost, and 53% had a medical bill that significantly impacted their finances. Over 80% were in support of universal, publicly funded health care at either the federal or state level.
Although this survey represents a "convenience sample" rather than a scientific study, it strongly suggests that people in Maine are not being well served by our present system and they want a solution.
---
Maine Voices
"Growing number of doctors coming out in favor of universal care"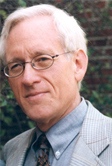 In a letter to the Portland Press Herald posted on February 5, retired physician Daniel Bryant outlines increasing support for health care reform from both physicians and physicians' groups.
"As voters weigh the arguments for and against Medicare for All … they should know that increasingly, the medical profession supports such an approach. They might even consider asking their own doctor what he or she thinks about it."
Read more letters to the editor on our website.
Have you written, or would you like to write, a letter to the editor about health care? If you write, please send us a link. If you want help putting a letter together contact Dan Bryant at bryantdc57@gmail.com.
---
Learn more and get involved
Come to a chapter meeting. We have 12 chapters around the state and meetings are open to all. If there's not a chapter near you, start one! We are eager to start chapters in Aroostook and Washington counties.
Write a letter to the editor to voice your support for universal health care.
Volunteer to table at an event, enter data, make phone calls, or help to organize and publicize chapter activities–many hands make light work! Sign up here.
Make a donation. Any amount helps! Click here to make a recurring or one-time gift. Or mail to: Maine AllCare, PO Box 5015, Portland, ME 04101.
Host a house party or film showing and discussion in your area. Contact your local chapter, or send a note to info@mainallcare.org.
Check out our website to learn more about health care reform for Maine, who we are, the work we do, and how you can get involved.
Ask your health care provider(s) their views on universal health care, and share your views with them.
---
Coming events
Looking for a way to support Maine AllCare's work? Come to the Belfast Co-op on Sunday, March 1, 2-2:30 pm to vote for Maine AllCare in the Co-op's CommonCents program! Twelve organizations are chosen each year to receive a donation from shoppers who round up their purchases in a given month. Voting is done at the Co-op's annual meeting and is open to Co-op members. You can sign up for a membership on voting day.
Monthly chapter meetings are open to all. Check out the Chapters section of our website to find a chapter in your area.
Throughout the year, we also table at community events, host film screenings and panel discussions, and give talks to community groups. For a full listing of Maine AllCare meetings and events visit our online calendar.
---
National News
Yale study highlights savings from health care reform
"…a universal system, such as that proposed in the Medicare for All Act, has the potential to transform the availability and efficiency of American health-care services. Taking into account both the costs of coverage expansion and the savings that would be achieved through the Medicare for All Act, we calculate that a single-payer, universal health-care system is likely to lead to a 13% savings in national health-care expenditure, equivalent to more than US$450 billion annually (based on the value of the US$ in 2017)."
---
Love data?
Healthcare expenditures per capita by state of residence
Do we really spend that much more on healthcare in Maine now than in the past? If so, how much? The Kaiser Family Foundation's State Health Facts shows data and trends for the timeframe of 1991 to 2014.
---
Thank You for Your Support!
Maine AllCare promotes the establishment of publicly funded healthcare coverage for all Maine residents. This system must be efficient, financially sound, politically sustainable and must provide benefits fairly distributed to all. Maine AllCare advocates that healthcare, a basic necessity, be treated as a public good, since it is fundamental to our well-being as individuals and as a democratic nation.
Please forward this email to friends and family, and encourage them to sign up to receive the newsletter.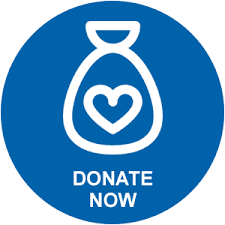 You can also mail your contribution to: Maine AllCare, P.O. Box 5015, Portland, ME 04101.
Maine AllCare is a chapter of PNHP, Physicians for a National Health Program.
Your donation is tax deductible under Section 501(c)3 of the IRS code, to the full extent allowed by law.

Maine AllCare News