Making the Case:
"Congress passes socialized medicine and mandates health insurance–in 1798"
In a piece going back to 2011, business and healthcare reporter Rick Ungar explored "An Act for the Relief of Sick and Disabled Seamen" passed by the 5th Congress of the United States in 1798, and signed by President John Adams.
"The law was not only the first time the United States created a socialized medical program (The Marine Hospital Service) but was also the first to mandate that privately employed citizens be legally required to make payments to pay for health care services."
Washington Post reporter Greg Sargent later reviewed the piece, point by point.
---
Chapter News
Maine AllCare is moving into a new phase this fall, hitting the road to talk with Mainers about health care!
Maine AllCare has received a small grant from the Maine Health Access Foundation to launch a canvassing effort, which is crucial to our overall success in bringing health care to all Mainers. This is an important project that engages residents across the state, underscoring that health care should be made available to all Mainers as a basic necessity. Maine AllCare chapters around the state will be focused on canvassing this fall.
Research shows that face-to-face communication is still the most effective way to reach and engage constituents, and build support. We have just a few short months to talk to Maine residents across the state and we need your help!
There are 3 ways to help:
Canvass Captains are crucial to a successful canvass, because we will be holding multiple canvasses across the state on the same days. Captains will help recruit small groups of canvassers. We will go over the canvass materials, explain in more detail the role of canvass captains, practice the rap, and knock on doors to try it out. Sign up here: Canvass Captain
Canvass Volunteers will be provided with a short survey, a FAQ, and educational handouts. We will partner you up if you prefer and provide training. Sign up here: Canvasser
Matching Funds are needed to supplement the grant we have received. Funds go to cover the costs of printing canvassing packets, holding trainings, and organizing volunteers. Matching funds give us the ability to expand our canvassing project and reach more residents of Maine. Make a contribution: Donate here
---
Coming events where you can find Maine AllCare:
Meet us at the Fair! The Common Ground Country Fair is a Maine experience like no other. Please join us at the Fair this year to help out in the Social and Political Action tent. This is our biggest event this year and we need your help to be successful. We look forward to seeing you there! Sign up to volunteer here.
Friday, September 20 – Sunday, September 23, 2019 in Unity, Maine
Come to a chapter meeting. Happening in the next few weeks for the Downeast, York County, Kennebec County, Greater Brunswick, Sacopee Valley, Lincoln County, Waldo County, Bangor, and Greater Ellsworth area chapters.
Recent events:
July 21, Parsonsfield: Lobster Bake! Maine AllCare supporters met for swimming, live music, lobster, and a raffle to win a brand new Fat Tire bicycle. Guest speaker was US Senate candidate Betsy Sweet.
July 26-27, Shapleigh: Shapleigh Community Days
July 27, Portland: Festival of Nations in Deering Oaks Park (10 am-5 pm)
August 2, Portland: First Friday Art Walk
---
Want to get involved?
Come to a chapter meeting–we have 12 chapters around the state, meetings are open to all, and all are welcome. If there's not a chapter near you, would you consider starting one?
Write a letter to the editor to voice your support for universal health care.
Volunteer to table at an event, enter data, make phone calls, or help to organize and publicize chapter activities–many hands make light work! Contact us at info@maineallcare.org.
Make a donation to support Maine AllCare's work–any amount helps. Click here to set up a recurring donation, or make a one-time gift. Or mail to: Maine AllCare, PO Box 5015, Portland, ME 04101.
If you'd like Maine AllCare to host a forum in your community, please contact us at info@maineallcare.org.
To learn more about our new business program, contact Maine AllCare Field Director Abbie Ryder at aryder@maineallcare.org.
---
Three Easy Ways to Support Maine AllCare
Recurring Donation

Did you know that you can easily set up a monthly donation to Maine AllCare on our website? Recurring donations support our work for universal healthcare by providing steady funding, and allow you to "set it and forget it." Any amount makes a difference! Sign up on our website here, or visit our website and click on the donate button. Thank you!
Clynk
Here's what to do: Save your bottles and cans. Get a tagged Clynk bag from your chapter leader and fill it with returnables. Take the full bag to a Hannaford store, find the Clynk bin (it may be in the store lobby, or maybe in a small building in the parking lot). Bring your bag(s) to one of the doors and pass the barcode on the bag's tag in front of the "reader" light. This opens the door. Then place each bag in the Clynk bin, and you're done! Each donation may seem small, but they add up, especially when many people are "Clynk-ing" all around Maine.
Over the last two months, Maine AllCare supporters have recycled 7,326 containers!
AmazonSmile

Did you know that you can support Maine AllCare every time you shop at Amazon? Just go to smile.amazon.com, and choose Physicians for a National Health Program as the receiving organization. (Maine AllCare, which is the Maine chapter for PNHP, will receive the funds, even though it says PNHP.) And here's the direct Maine AllCare link for AmazonSmile. Your shopping experience is the same, and Amazon makes a small donation for every purchase, at no cost to you.
---
Maine News and Voices:
"Mainers need more than 'feel good' measures"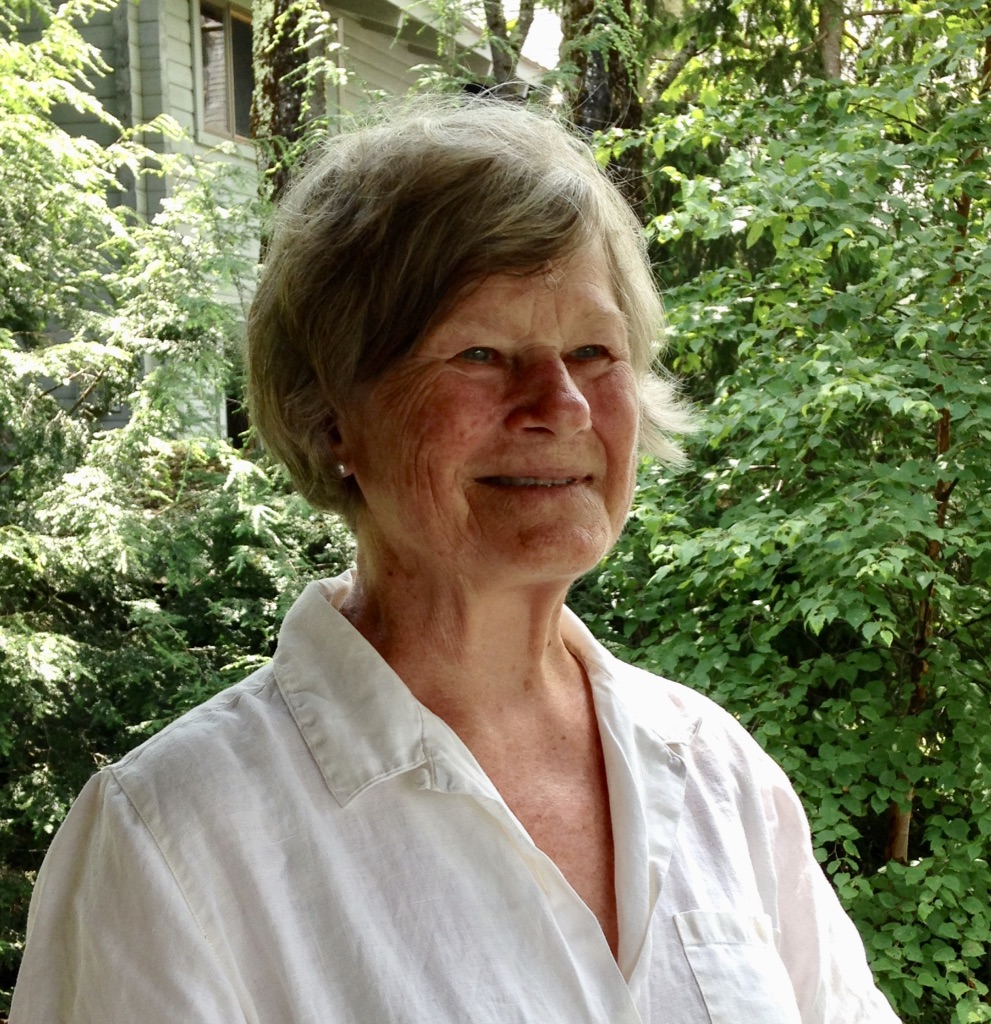 In a letter to Sen. Angus King published on July 12 in the Ellsworth American, Lynn Cheney, an ACA (Obamacare) Navigator, retired business owner, and Maine AllCare board member, urges the senator to take real action on health care.
"The ACA was intended to provide universal, affordable healthcare. But, after working with hundreds of people in the Blue Hill Peninsula over the last six years, I see the ACA covering fewer people and prices are soaring."
Have you written, or would you like to write, a letter to the editor about health care? If you write, please send us a link. If you want help putting a letter together contact Dan Bryant at bryantdc57@gmail.com.
---
National News and Opinion:

"
Take it from an economist: Medicare for All is the most sensible way to fix healthcare."
In an April 2019 opinion piece in USA Today, economist Gerald Friedman discusses the practicality of Medicare for All.
"If we're talking about which health care reform plans are serious about attacking cost, providing universal coverage and making sure everyone has access to health care, Medicare for All is the only reasonable answer. …"
Is Medicare for All bold? Absolutely. Is it reasonable? You bet. It is time to accept that Medicare for All is the practical alternative."
---
Health Care Story:
"Patient: Oakley Yoder, now 10, of Bloomington, Ind. Insured through Indiana University Bloomington, where her father and mother work as faculty. …
'It was a major comfort for me to realize, OK, we're getting the best care possible,' said [Oakley's father Josh] Perry, who is a health care ethics professor at the business school at Indiana University Bloomington. Less than 24 hours after the [snake] bite, Oakley left the hospital with her grateful parents.
Then the bills came."
See the full story here. (A Kaiser Health News story from ABC News)
Do you have a personal health care story? We invite you to share your story with us at info@maineallcare.org
---
Love Data?
Public opinion on single-payer, national health plans, and expanding access to Medicare coverage
According to a July 30, 2019 report by the Kaiser Family Foundation, there has been a modest increase in support for a national health plan over time.
---
Thank You for Your Support!
We are building an informed and unified movement across our state to support a universal healthcare system. This newsletter, distributed monthly to more than 17,000 people, is just one small part of our effort.
Please forward this email to friends and family, and encourage them to sign up to receive the newsletter, and to show their support at our website.
Please consider giving today to fuel our work to return healthcare to its real mission: maintaining health and healing the sick.
You can also mail your contribution to: Maine AllCare, P.O. Box 5015, Portland, ME 04101.
Maine AllCare is a chapter of PNHP, Physicians for a National Health Program.
Your donation is tax deductible under Section 501(c)3 of the IRS code, to the full extent allowed by law.