This month we've chosen to focus the newsletter on racism and healthcare, in addition to some pieces of opinion and news from Maine and beyond. It is past time to recognize the ways that racism is threaded through the history and the present of healthcare in the United States. We need universal healthcare--for our health, for our economic well-being, and to help move our country toward racial justice and equity.
-Elizabeth Solet, newsletter editor

---
On Racism and Healthcare in the United States
Janeen Interlandi -- The New York Times Magazine, August 14, 2019
"One hundred and fifty years after the freed people of the South first petitioned the government for basic medical care, the United States remains the only high-income country in the world where such care is not guaranteed to every citizen. In the United States, racial health disparities have proved as foundational as democracy itself."
Dominic F. Caruso, MD/MPH Candidate; David U. Himmelstein, MD; Steffie Woolhandler, MD -- Harvard Public Health Review, Summer 2015
"Should we in the U.S. continue to treat health care as a commodity distributed according to financial ability, or shift to a financing system that assures it as a right equally available to all without regard to income, health status, race or ethnicity? While market theorists might claim that a commodity-based approach to care breeds efficiency, facts on the ground argue otherwise."
Vann R. Newkirk II -- The Atlantic, June 27, 2017
"There, King spoke words that have since become a maxim: "Of all the inequalities that exist, the injustice in health care is the most shocking and inhuman." In the moment, it reflected the work that King and that organization, the Medical Committee for Human Rights (MCHR), were doing to advance one of the since-forgotten pillars of the civil-rights movement: the idea that health care is a right. To those heroes of the civil-rights movement, it was clear that the demons of inequality that have always haunted America could not be vanquished without the establishment and protection of that right."
---
Healthcare Virtual Town Hall July 29
Maine AllCare partnered with the Maine Poor People's Campaign to produce a live virtual town hall on July 29. The event focused on the need for single-payer universal healthcare as evidenced by the failure of employer-sponsored and private health insurance during the global pandemic and national economic downturn.
The Poor People's Campaign: A National Call for Moral Revival "has picked up the unfinished work of the Rev. Martin Luther King, Jr.," and is uniting people across the United States to challenge the evils of systemic racism, poverty, the war economy, ecological devastation and the nation's distorted morality of religious nationalism.
Universal healthcare is one of the main focuses of their work.
You can view a recording of the town hall on the Maine Poor People's Campaign Facebook page.
---
Call to Action
Support emergency COVID-19 legislation
Physicians for a National Health Program has developed many resources related to COVID-19 and the need for universal healthcare, including a call to support emergency legislation that's been introduced in the  U.S. House of Representatives.
"As millions of American workers lose their jobs (and their employer-sponsored health benefits) during the COVID-19 pandemic, the demand is growing for Congress to guarantee health coverage for everybody in the U.S."
---
Voices of Maine
The coronavirus crisis is making it all too clear just how essential it is for Americans to have universal healthcare that is affordable, not tied to employment, and publicly funded--for our health and for our economic well-being. Please consider writing a letter to the editor about our need for universal healthcare--there is no better time than now.
COVID exposes inequity of profit-oriented healthcare



In a letter to the Portland Press Herald on August 6, retired physician William Clark outlines how COVID-19 is exposing the ways that our current healthcare "system" is failing us.
"In 2020, the nightmare occurred, producing unthinkable illness, deaths and economic downturn. Our profit-oriented healthcare system, which links jobs with health insurance, magnifies glaring injustices in illness, well-being and poverty."
---
Love Data?
The Commonwealth Fund, September 27, 2018
---
Further Reading and Listening



Oregon Health Forum, July 28, 2020
Jamila Michener, Vox, May 24, 2018
Heather Tirado Gilliga, JStor Daily, October 21, 2015
Institute of Medicine, 2003
---
Learn more and get involved
Check out our website to learn more about health care reform for Maine, who we are, the work we do, and how you can get involved.
Maine All Care chapters usually meet monthly, around the state, and our meetings are open to all. Due to the pandemic, in-person meetings are suspended for now; some chapters may hold virtual meetings, others are focused on other ways to keep the movement for universal healthcare for Maine going. Find your local chapter on our website.
We want to hear your stories: Has the pandemic changed the way you see healthcare in our country? How are you coping? Have you or someone you know recovered from COVID-19? Send your stories to Field Director Abbie Ryder at  aryder@maineallcare.org.
Send us your signs! We are building up our online movement and starting a series of Mainers showing their support for healthcare for all Maine. Send your photo to Abbie Ryder at the email address above. Be creative. We need to send a message that we are all in this together, we deserve better, and we can do better.
Make a donation to support Maine AllCare's work--any amount makes a difference! You can choose a one-time gift, or set up a monthly donation, on our website.
Follow Maine AllCare on Facebook and share posts and events.
And please spread the word!
Thank You for Your Support!
Maine AllCare promotes the establishment of publicly funded healthcare coverage for all Maine residents. This system must be efficient, financially sound, politically sustainable and must provide benefits fairly distributed to all. Maine AllCare advocates that healthcare, a basic necessity, be treated as a public good, since it is fundamental to our well-being as individuals and as a democratic nation.
Please forward this email to friends and family, and encourage them to sign up to receive the newsletter.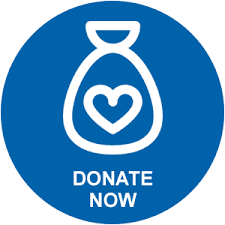 You can also mail your contribution to: Maine AllCare, P.O. Box 5015, Portland, ME 04101.
Maine AllCare is a chapter of PNHP, Physicians for a National Health Program.
Your donation is tax deductible under Section 501(c)3 of the IRS code, to the full extent allowed by law.