COVID-19 hits home
Recently our Field Director, Abbie Ryder, experienced what is presumed to have been COVID-19. Her harrowing experience shows how serious COVID-19 is, right here in Maine, and cuts right to the heart of why Maine AllCare is working for health care reform–no one should ever have to think about the threat of medical bills when they or someone they love needs care. Thankfully, Abbie is mostly recovered now.
Here is part of her story:
"On day four I woke up again soaked, feverish, and aching all over. I also woke up with this crushing feeling in my chest. The air felt thick, my throat sore, dry and swollen. With every cough, I thought I might not be able to catch my breath again. I just kept telling myself whatever you do, do not panic. I was alone and terrified. I kept running scenarios in my head. Was this enough to qualify to go to the ER? How would I even drive myself to the ER? If I go and am admitted, how would I pay these bills? Am I going to die? I was too weak. I was winded going to the bathroom. I was dizzy just from standing up.
That night I didn't sleep. I was scared I would never wake up again. For two days I couldn't even talk on the phone, because every breath was so restricted there was not enough air to talk and breathe at the same time. Even with a support network at my fingertips, I have never felt more alone in my entire life. I am 36 years old with no known pre-existing conditions.
In my darkest hours, I was too afraid to go to the hospital because of the threat of medical bills. I was also concerned with being a burden on the healthcare system and taking a bed from someone who may need it more. I am not even a statistic because I could not get tested. This is just part of my story and I know I am lucky for making it through, but this has changed me and it is so hard to think about those who are not as lucky. This system is so broken and so inhumane. We need to take this seriously and put people first."
– Abbie Ryder
---
Our Lives on the Line: Maine health care virtual town hall

Health Care Voter hosted a live, virtual town hall on April 14, featuring Maine legislators, small business owners, and Maine AllCare members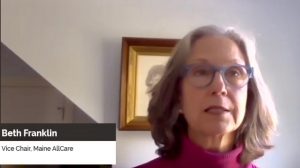 Beth Franklin, vice chair of the Maine AllCare board, was one of the town hall speakers and referenced both the MECEP study commissioned by Maine AllCare and the survey that Maine AllCare completed for MeHAF. The bottom line: a single publicly-funded and privately-delivered health plan that covers all Mainers would save Mainers $1.5 BILLION per year. She challenged our legislators to "take the bold action that's necessary to move the state to a system of universal coverage."
Read more HERE
---
Medicare for each of us in the age of coronavirus

The U.S. public—and increasingly the business community—are becoming acutely aware of the rising costs and inadequacies of our current for-profit system, particularly as the current epidemic unfolds. There is no other choice but Medicare for All.
In an April 3 article in Common Dreams, Phil Caper, a retired physician and Maine AllCare co-founder and board member, and Peter Arno, an economist and director of health policy research at the Political Economy Research Institute at the University of Massachusetts–Amherst, lay out the many ways that our current health care system is broken–and what we can, and must, do about it.
"The real struggle for a universal single-payer system in the US is not technical or economic but almost entirely political. Retaining the status quo (for example, the Affordable Care Act) is the least disruptive course for the existing medical-industrial complex, and therefore the politically easiest route. Unfortunately, the status quo is disruptive to the lives of most Americans and the least effective route in attacking the underlying pathology of the US health care system—corporatism run amok. Following that route will do little more than kick the can down the road, which will require repeatedly revisiting the deficiencies in our health care system outlined above until we get it right."
Read more HERE
---
Maine voices
"Americans deserve better health care"
From Charles Rasmussen, a Vietnam War veteran who survived an advanced bout of Lyme disease, in a letter to the Mount Desert Islander on April 10:
"America claims to have the best health care system in the world. It is not even close. What it does have is the most expensive one. And, as has been made painfully evident by the COVID-19 virus, it is one of the worst. Isn't it about time America lives up to its self-proclaimed exceptionalism and offers health care for all of its citizens, just like every other advance country in the world? Shouldn't we be electing people to office who will work diligently towards that end? This is surely a matter as important as national defense and human rights. It is clearly a matter of life and death. It is also a matter of plain human decency. Americans deserve better."
"Universal health care"
From Virginia Grogean, a retired physician and mother of two sons who practice medicine, in a letter to the Bangor Daily News on April 22:
"This crisis has certainly accentuated the need for a more equal and accessible health care system and a more timely reimbursement for the health care providers and institutions. As a retired physician and mother of two sons practicing medicine, I have been concerned about this inequality and inefficiency for years…"
Read more letters to the editor on our website.
The coronavirus crisis is making it all too clear just how essential it is for Americans to have universal health care that is affordable, not tied to employment, and publicly funded–for our health and for our economic well-being. Please consider writing a letter to the editor about our need for universal health care–there is no better time than now.
If you write, please send us a link. If you want help putting a letter together contact Dan Bryant at bryantdc57@gmail.com
---
Support health care for all in Maine
Giving Tuesday, the "global generosity movement" that is held annually in November on the Tuesday after Thanksgiving, held  a special Giving Tuesday Now event on May 5 as a response to the unprecedented need caused by COVID-19.

 Most nonprofits rely on individual giving to help them keep their movements going and Maine AllCare is no exception. We are powered by volunteers, with one staff member. Do you want to see a better health care system, for Maine and eventually, our country? Support Maine AllCare by volunteering, giving if you are able, talking with your neighbors about health care, writing a letter to the editor, and spreading the word about our collective work. Please consider a financial donation as well. Every action and donation helps!
These are difficult times. Let's seize the opportunity to keep pushing for a world where everyone has health care–not tied to employment, not limited by narrow networks, not buried in a complex system of multiple insurers and hidden costs. Let's work together for publicly funded, economically sound, fairly distributed health care for everyone.
Learn more and get involved
Check out our website to learn more about health care reform for Maine, who we are, the work we do, and how you can get involved.
Maine All Care chapters usually meet monthly, around the state, and our meetings are open to all. Due to the pandemic, in-person meetings are suspended for now; some chapters may hold virtual meetings, others are focused on other ways to keep the movement for universal health care for Maine going. Find your local chapter on our website.
We want to hear your stories:
How are you coping with the pandemic? Have you or someone you know recovered from COVID-19? Has the pandemic changed the way you see health care in our country? Send your stories to aryder@maineallcare.org
Send us your signs!
We are building up our online movement and starting a series of Mainers showing their support for health care for all Maine. Be creative. We need to send a message that we are all in this together, we deserve better, and we can do better. Send your photo of support to aryder@maineallcare.org
Connect with your local chapter, write a letter to the editor, donate to support Maine AllCare if you are able. And please spread the word!
---
Intersecting U.S. Epidemics: COVID-19 and Lack of Health Insurance
From the Annals of Internal Medicine on April 7, 2020:
"…we estimate that 1.553 million newly unemployed persons will lose health coverage. This figure excludes family members who will become uninsured because a breadwinner lost coverage and self-employed persons who may lose coverage because their businesses were shuttered, but are ineligible for unemployment benefits. If, as the Federal Reserve economist projects, an additional 47.05 million people become unemployed, 7.3 million workers (along with several million family members) are likely to join the ranks of the U.S. uninsured population."
Read more HERE
---
Thank You for Your Support!
Maine AllCare promotes the establishment of publicly funded healthcare coverage for all Maine residents. This system must be efficient, financially sound, politically sustainable and must provide benefits fairly distributed to all. Maine AllCare advocates that healthcare, a basic necessity, be treated as a public good, since it is fundamental to our well-being as individuals and as a democratic nation.
Please forward this email to friends and family, and encourage them to sign up to receive the newsletter.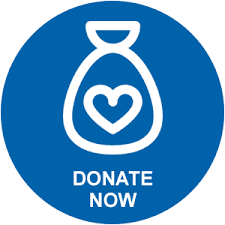 You can also mail your contribution to: Maine AllCare, P.O. Box 5015, Portland, ME 04101.
Maine AllCare is a chapter of PNHP, Physicians for a National Health Program. Your donation is tax deductible under Section 501(c)3 of the IRS code, to the full extent allowed by law.