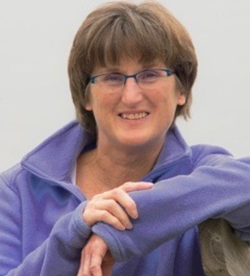 Moira O'Neill RN, PhD
Surry ME
Term: February 2017 — February 2020 (1)
Moira has been a nurse for over 25 years and practiced across the spectrum of health care environments.  She earned her Doctorate and Master's degrees in nursing and public health at Yale University.  Moira is working with the UMO School of Nursing on a grant-funded rural nursing workforce development project. She came to Maine from Connecticut where for 11 years she served as an Assistant Child Advocate for the State of Connecticut overseeing all state or state-funded services to children, including their access to health care and specialty services. In that role, she investigated service delivery, examined the implementation of laws and regulations, and ensured adherence to practice standards.
Prior to that Moira worked closely with families raising children with disabilities and chronic conditions as a Community Care Coordinator at the Yale Center for Children with Special Healthcare Needs. That included conducting education and outreach to families and health providers for the implementation of Title V Special Needs programs and the Title XXI State Children's Health Insurance Program.
Moira brings her wealth of experience to the task of improving the health of Maine's people and economy with a universal health care solution.