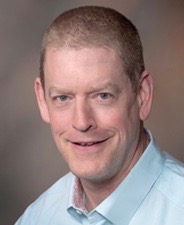 Bill Wood MD, FACS, FAAOA
Bangor ME, Term: December 2015 – December 2018 (1)
Bill Wood, MD, FACS, FAAOA, is an active board-certified otolaryngologist who practices in Bangor; he is a longtime supporter of PNHP, the Physicians for a National Health Program. Dr. Wood was educated at the University of North Carolina School of Medicine and completed his residency at the University of Pittsburgh Medical Center. He also studied at the University of Jordan as a Fulbright Scholar and at the University of Vienna in Austria. Prior to medical school, Dr. Wood has more than a decade of experience as a legislative advocate and community organizer with special focus on campaign finance reform.
Because of his busy schedule, we reluctantly accepted his resignation from the Board in January, 2018.